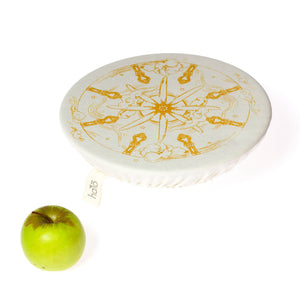 Use to cover a portion of pasta or salad, side vegetables on the table or ongoing dishes in the fridge. An easy everyday alternative to plastic wrap.
Fits 22-26cm diameter (8.5 - 10 in)

Breathable, no sweating of leafy greens or condensation

Simple to use fits various shapes and sizes

Plastic-free, non-disposable, long-lasting

100% lightweight cotton

Not microwave or oven proof

Wash Care: Hot or cold machine wash, hang to dry or tumble dry as required.