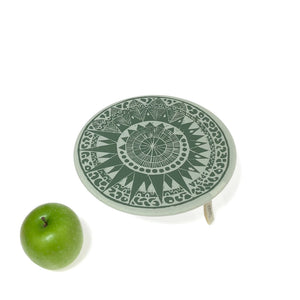 Cover a single portion, a dip or a salsa in a soup or cereal size bowl. A great everyday alternative to plastic wrap on the table or in the fridge.
Fits 15 - 22cm diameter (6-8.5in) soup or cereal bowl.
Breathable alternative, no sweating of leafy greens and condensation.
Simple to use fits various shapes and sizes
Plastic-free, non-disposable, long lasting
100% lightweight cotton.
Handmade by women working in home industries on the outskirts of Cape Town, South Africa.
Care instructions: Machine washable, hang dry.