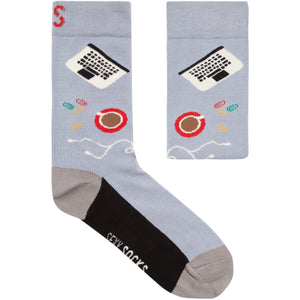 Office essentials include good socks, and whether you work from home or spend your days under the flattering glow of fluorescent lighting, these will add the right amount of fun to your outfit.
Made from bamboo, these luxe socks will keep your feet cool in summer and warm in winter. Super soft, anti-odour, anti-bacterial, and environmentally sustainable.
SIZING
They are stretchy. They are fitted. They tend to go back to their original size. And they fit sizes 5 through 12.
For every pair you buy, we give school socks to a child in need.