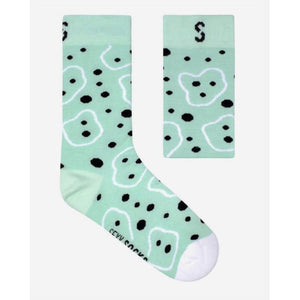 Made from magical bamboo, these biology-inspired socks are unbelievably soft, antibacterial, anti-odour, hypoallergenic and much kinder to the environment.
They will keep your feet cool in summer and warm in winter. 

SIZING
They are stretchy. They are fitted. They tend to go back to their original size. And they fit sizes 5 through 12.