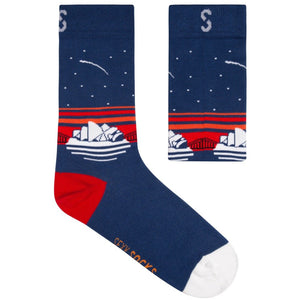 One of the first additions to the new "Australia "range, the iconic Opera House is represented in bold,primary colours.
The magic qualities of bamboo makes for the best socks you'll find on this side of the equator. Unbelievably soft, antibacterial, anti-odour, hypoallergenic and much kinder to the environment.
Plus - for every pair sold we give a pair to a school child in need.