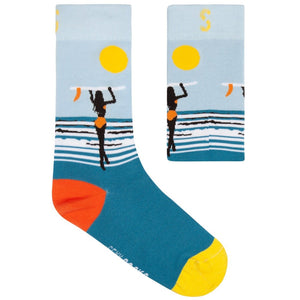 One of the first additions to the new "Australia "range, "Surf's Up" captures the laid back, beach-bound life style of many Australians.
The magic qualities of bamboo makes for the best socks you'll find on this side of the equator. Unbelievably soft, antibacterial, anti-odour, hypoallergenic and much kinder to the environment.
Plus - for every pair sold we give a pair to a school child in need.