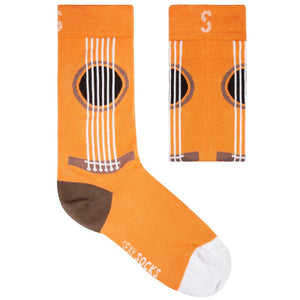 In honour of the Mandolin which was small and light enough to be transported by travelling bands in the 50s and 60s, "strum" is sure to have you humming some famous Aussies tunes before long.
The magic qualities of bamboo makes for the best socks you'll find on this side of the equator. Unbelievably soft, antibacterial, anti-odour, hypoallergenic and much kinder to the environment.

Plus - for every pair sold we give a pair to a school child in need.