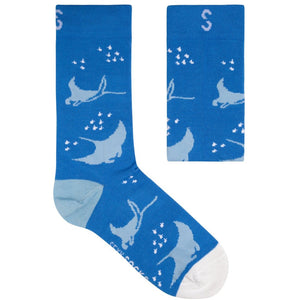 One of the first additions to the Australia range, this sock captures one of the majestic animals that the world flocks to our Great Barrier Reef to see. 
The magic qualities of bamboo makes for the best socks you'll find on this side of the equator. Unbelievably soft, antibacterial, anti-odour, hypoallergenic and much kinder to the environment.

Plus - for every pair sold we give a pair to a school child in need.