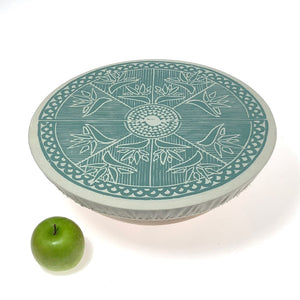 Use to cover salad bowls, servers, and casseroles on the table, in the fridge or to transport a dish to a dinner party.
Fits 33-36 cm (13-14 in ) diameter
Takes the shape of your dish - use on oval, rectangle and square.
Breathable, no sweating and condensation.
Plastic-free, non-disposable, long-lasting.
100% lightweight cotton.
Handmade by women working in home industries on the outskirts of Cape Town.
Care instructions: Machine washable, hang dry.